Month:
June 2023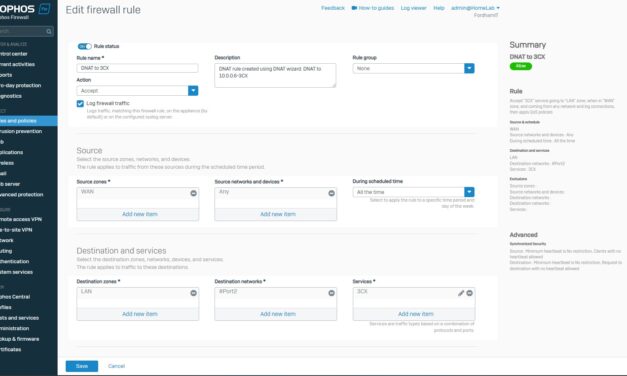 Recently I've been implementing Sopho XGS firewalls at clients' sites. The one thing I...
Read More
At our office we have a /30 block of 4 IP addresses. We mostly use them for incoming services, IE...
Read More
ABOUT THIS SITE
Hello, I'm Jarrod. On Jarrod's Tech I upload any tips and fixes that I come across while working in the IT industry. I also post Tutorials and Projects that I complete, these focus on Raspberry Pi and Synology NAS.
My aim on this site is to share knowledge with others and help them solve issues. If you have an idea, let me know.
Thank you for visiting
Hi, I hope you find my site useful! I, like you are an enthusiast and do not make any income whatsoever from this site. It is my blog site. Everything I write is in my spare time and posted "as is" and without warranty. All posts are correct at the time of writing, I do my best to keep my site current but cannot continually check every post. If you find something that no longer works, let me know via comment or email and I will happily do my best to update it. Systems, packages, software and repositories are constantly changing and I cannot keep up with every change or update.